25 March 2022
PhD defense Tihomir Simin
PhD defense
On Friday 25 March, CENPERM has celebrated another PhD defense by Tihomir Simin. His thesis, entitled "Effects of leaf surface temperature and plant traits on volatile organic compound emission from tundra vegetation", investigates how emissions of biogenic volatiles vary temporally and spatially.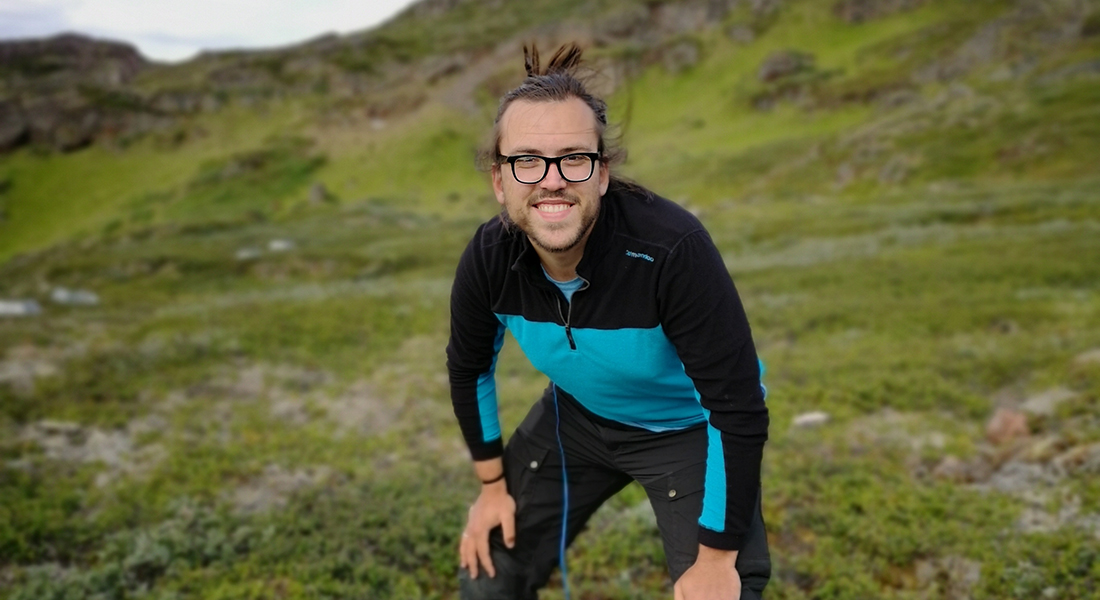 In particular, he studied how leaf temperatures, that can be considerably above air temperatures in the cold tundra environments, affect the emissions.
The studies of Tihomir's PhD thesis were performed in Arctic tundra vegetation in Greenland, Sweden and Norway. For this, he has measured emissions both at leaf and branch level using chamber measurements, but also at ecosystem level using eddy covariance measurements.
Tihomir concludes that the relatively high leaf temperatures are important to account for when explaining emissions from tundra vegetation, and that plant traits can be important for understanding emission patterns.
Tihomir was supervised by Riikka Rinnan, and has been part of CENPERM. Congratulations, Tihomir!